The PRF-RO is designed to meet the requirements for smaller, more robust RO systems without any degradation in performance. Membranes, cartridges and all components made the RO-700 smaller in size with three simple push (Quick) connections, color-coded for absolute simplicity.
The direct flow Pentair Ro-700 PRF, which can operate even at low mains water pressures of 2.76 bar, does not need a water tank like other osmosis devices, and produces 2 liters of water per minute.

Pentair RO-700, Reverse Osmosis Carbon Pre-Filter
GE Pentair-3038333 carbon pre-filter reduces chlorine and sediment to prevent contamination of the reverse osmosis membrane. This filter uses a modified carbon block with advanced patented fibredyne technology to provide 3 times more sediment reduction than a conventional filter. To prolong the life of the reverse osmosis membrane, replace this filter every 12 months or after 10,000 gallons of use, whichever comes first.
Advanced Fibredyne technology provides 3 times the retention capacity of a standard carbon block filter Reduces chlorine and sediment to protect the membrane against contamination up to 10,000 gallons usage. Fibredyne technology will not release fine grains into the waste water due to a unique post-filtration layer fused to the carbon / fiber media mix. Pentek Fibredyne 3038333 water filter cartridges are made entirely of FDA-compliant materials,
Usage Areas: Ice machines, coffee machines, restaurants, cafes and bars, aquariums and can work under the kitchen counter without the need for a tank.
Features and Benefits
Continuous Flow – No storage tank required.
Operates with Line Pressure -> 40 psi / 2.76 bar minimum
No Pump or Electricity
Never Run Dry – Optional flow system delivers hundreds of gallons of water per day
Consistent Membrane Efficiency
High Recovery System – Less waste water goes to waste.
Durable Materials – Made from high impact plastic for years of reliability.
Virtually Maintenance Free – Change cartridges quickly and easily – no brushing or cleaning.
No tank! Never again worry about contamination or loss of tank pressure.
Stylish Design – Different design and compact structure appeal to customers.
RO-700 comes with pressure gauge, faucet, pipe and drain fitting.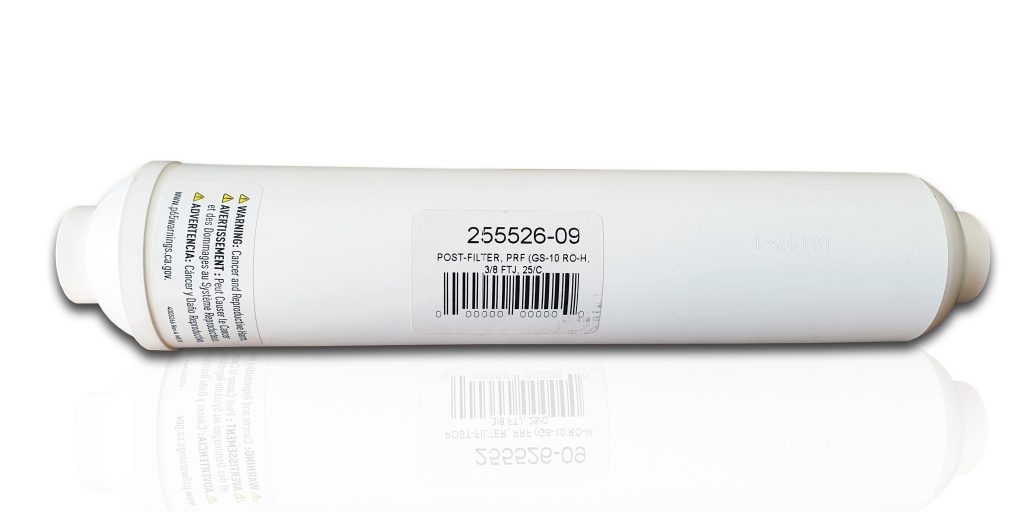 Pentair GS-10RO-H 3/8 FTJ (255526-09) With Post Filter, it balances the clarity and taste of the water at the last stage. It has 3/8 Quick connection inlets.
The inline filter sweetens the treated water after separation from the membrane to provide the best quality drinking water and ice.
3/8 inch quick fittings allow quick and easy filter changes
Change your taste filter every 6 months to get the best taste from your RO system
With Drain Coupling model DC9700 Waste water drain kit (clamp) The waste water connection clamp of the Pentair Ro-700 treatment device is thrown into the waste pipe from the 3/8 inlet hose drain.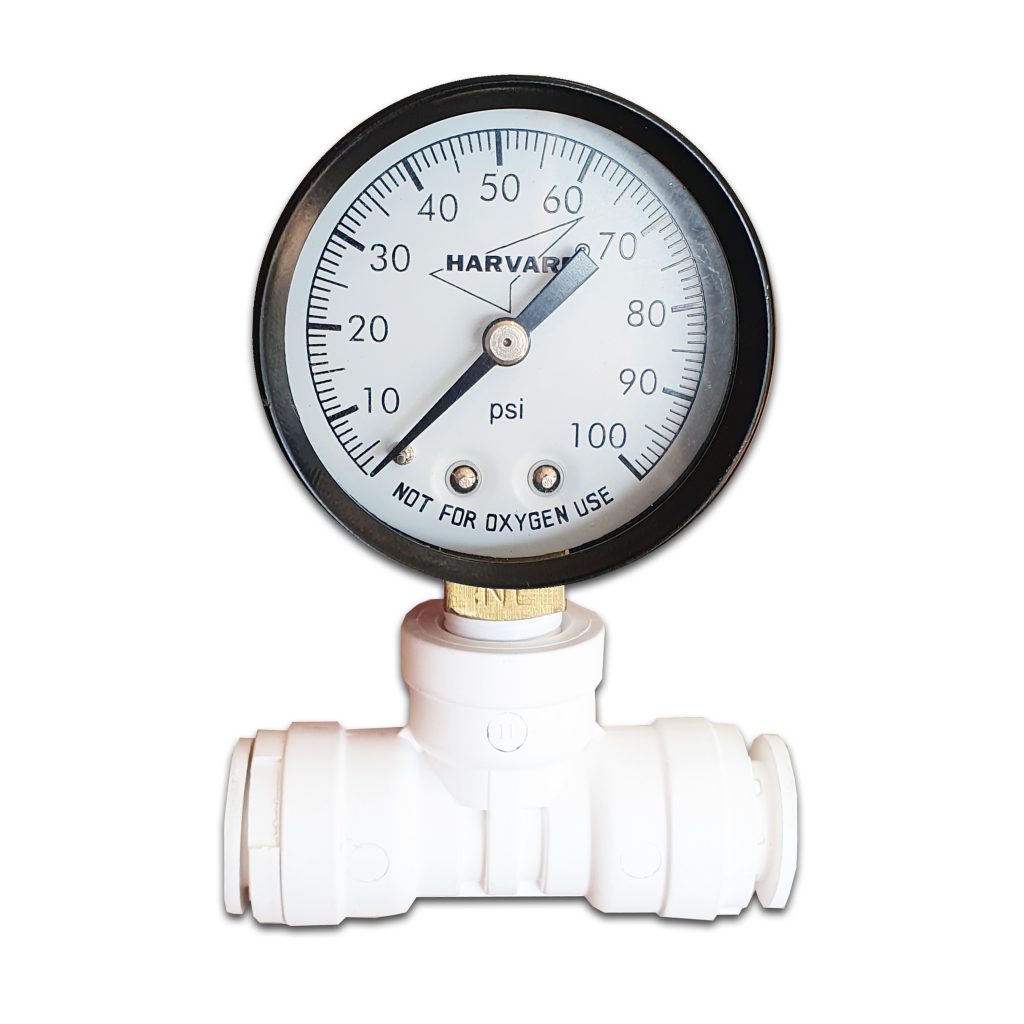 The Harvard Pressure Indicator-IPPG1002-4L model allows you to see whether the mains inlet pressure is suitable for the device. Pentair RO-700 PRF is a very advanced ro treatment system manufactured with all kinds of accessories in addition to its easy-to-use manual.
Pentair Ro-700 PRF device comes with Biocera antioxidant filter.
Final Stage Filter Biocera 1o inch Alkaline Mineral Detox Filter: "Good water improves our health by removing 80% of the harmful substances in our body." – [WHO] BIOCERA Antioxidant Alkaline Water Filters allow you to drink clean and safe Alkaline water.
Features of BIOCERA Antioxidant Alkaline Filter
It removes acidic wastes and toxins from the body at the cellular level.
It improves your health and increases the body's metabolism by providing the body with essential minerals such as calcium, potassium, sodium and magnesium.
Small water clusters hydrates the body 3 times thanks to the hexagon (54 Hz)
It efficiently facilitates the absorption of nutrients and minerals.
It relaxes the body by balancing.
It prevents diabetes, cancer, hypertension and various other diseases by eliminating harmful active oxygen (free radicals).
It improves the taste of water.
Increases pH and lowers ORP (Ref. ORP = Oxygen Reduction Potential)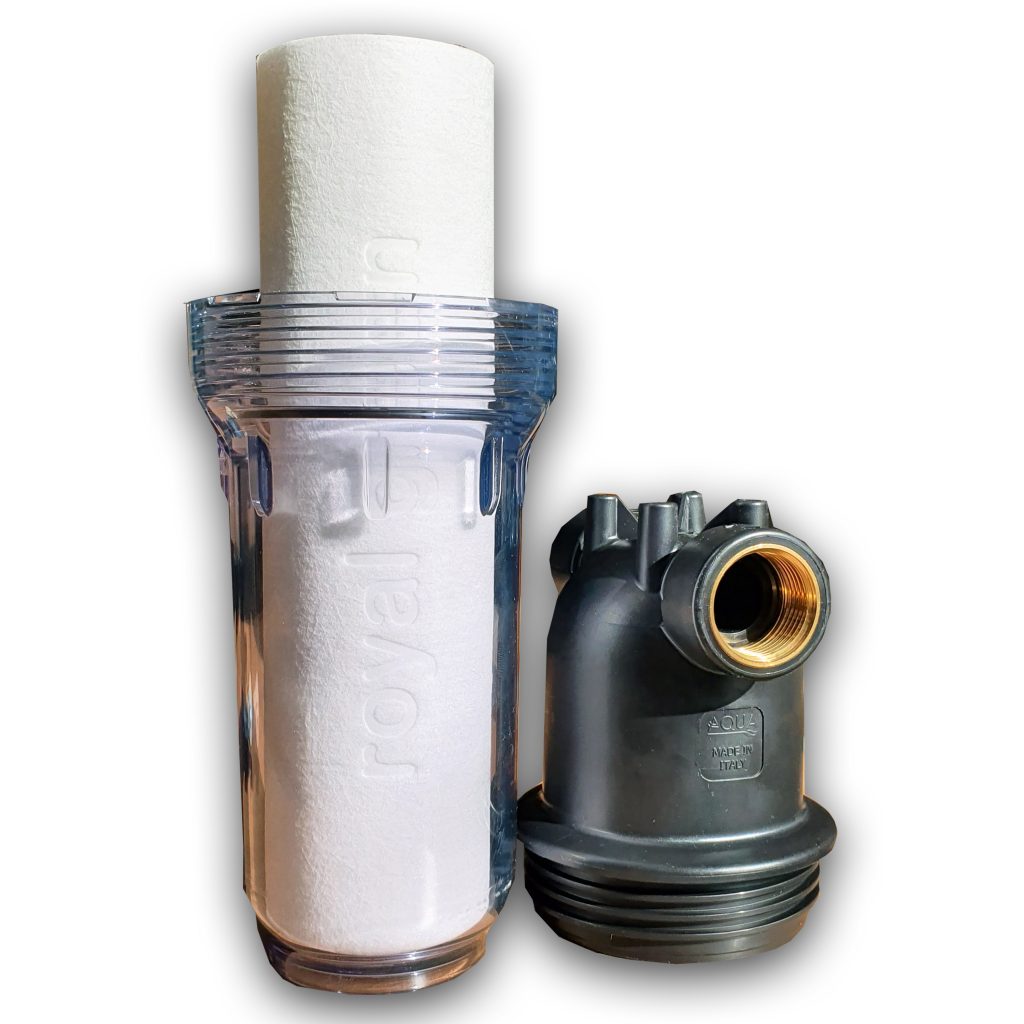 With AQUA GIBO 10 inc housing, it protects your device from the first stage shut-off residues thanks to the 5 micron Royal Green sediment filter to keep the capping particles of the mains water and prevents the 1st CTO fiber carbon filter of the pentair ro-700 device from being damaged early and ensures the filters to have a longer life. Heads are made of female threaded ports with brass inserts and brass blowout valves. The heads are designed for wall mounting. All housings allow medium capacities to be transported and are particularly suitable for home and residential use.
Housings are supplied with a 5 micron Royal Green sediment filter with a black head and a clear (blue SAN) chamber. We recommend that you change this preliminary 5 micron sediment filter every 3-6 months according to the usage frequency of the water.At the same time, with this sediment filter, you can connect it to the mains water in your kitchen sink and purify all the water in your kitchen (except hot water) from the residue provided that an additional outlet is made to the sink faucet. In case Pentair RO-700 PRF and kitchen sink are fed at the same time, it is beneficial to renew the Royal Green 5 micron sediment filter in 3 months.
Height: 9 "3/4;
Inlet-Outlet high resistance brass ports, 3/4 "- 1" BSP thread;
Suitable for all 10 "housing cartridges
Operating condition of 50 ° C (122 ° F) and 8 BAR (116 PSI).