What are NSF ratings?
NSF Internationalexternal icon is an independent organization that develops public health standards for products. One way to figure out what a water filter does is to look for an NSF certification on the label. You can look up specific products in the NSF databaseexternal icon online to see what they are certified to protect against. Some of the NSF standards applicable to water treatments are standard 41 (taste and odor), 53 (cyst reduction), 58 (reverse osmosis), and 62 (distillation).
View all products
Royal Green® USA - Turkey Water Filter Manufacturer & Exporter
Royal Green Reverse Osmosis Water Purification, the best investment you'll ever make in the health and well-being of your family. Over fifteen years expertise in reverse osmosis drinking water systems, our unique design features make installation easier and operation more reliable, and our wide selection of colors and sizes allows you to solve virtually any RO application.
Hot and Cold Purified Water Dispensers
There are also the most stylish purified water dispensers and home-type models with a water cooling capacity of 5 liters to 80 liters, suitable for in-office use at your workplace.
View All Products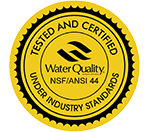 Water Quality Certified
Royal Green drinking water systems parts are manufactured to ensure you can obtain the highest quality water in drinking water and meals and has (WATER QUALITY) GOLDEN SEAL of the World Water Quality Association.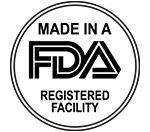 FDA Approved Biocera Alkaline Filter
Biocera is the only Alkaline Filter System Approved by the FDA "US Food and Drug Administration" affiliated with the United States Department of Health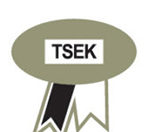 TSEK Certified Water Treatment
Certificate of Conformity to Criteria; In matters that do not have Turkish Standards, the products of the companies are in conformity with the technical specifications accepted by the Turkish Standards Institute on the basis of the conditions of our country and the standards of the relevant international or other countries, and with the contract concluded, the products that give the right to use the TSEK Brand, and which are issued on behalf of the company and on which the TSEK Brand will be used. It is a document that specifies the brand, genus, class, type and type and whose validity period is one year.
Products of the Week
Best selling water purifier products of the week
Domestic Water Treatment Devices
ROYAL GREEN Reverse Osmosis (Reverse Osmosis) devices in the field domestic goods Turkey's CE certificate, TSE, TSEK certificate with one of the rare brands.
Read more

Water Purifier Blog Articles
Water Purifier Blog - Stay Updated With Important Water Purifier Facts And Informations. Get all kinds of water purification facts, technologies, water purifier reviews and health tips.
All Articles